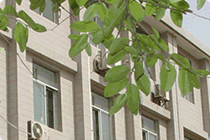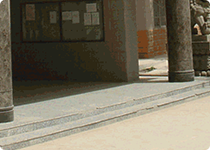 Highway & Airport Pavement Research Center
Highway and Airport Pavement Research Center of Chang'an University, established in 1999, is a research and technical service center leveraging on the strength and expertise of the National Key Discipline of Road and Railway Engineering, the Key Laboratory for Special Area Highway Engineering of Ministry of Education, and the Key Laboratory of Road Structure and Material of Ministry of Transport. The Research Center engages in the research of new pavement materials, with emphasis on their functional performance in safety, environmental protection and durability.
The Research Center is led by Professor T. F. Fwa and Prof Han Sen, supported by a team of professors, associate professors, senior engineers and engineers, and more than 30 graduate research students. The Center comprises the following four main research tracks: (A) Skid Resistance Track, (B) Quiet Pavement Track, (C) New and Recycled Materials, and (D) Airport Pavement Track. The Center combines academic excellence in research with rich practical experience to promote new knowledge and technology, and serve the pavement engineering community.
The Research Center has contributed much to the development of pavement design, construction and maintenance technology in the Province of Shaanxi, China. The Center has received numerous national and provincial level research grants, and engaged in consulting projects that cover more than 30 expressways and first-class highways in the Province of Shaanxi.